Back to all jobs
Antony George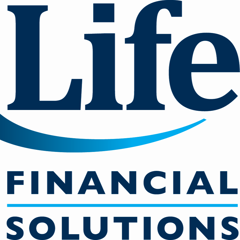 Life Financial Solutions is built around a simple idea, to put the client first. They work to keep clients at the heart of everything they do by offering a better, more modern way to build and manage your wealth.
This is an exciting opportunity to join a fast growing, vibrant company and to be able to contribute to their vision of delivering great customer service and advice to their clients.
Their team members are motivated individuals that help each other do remarkable things every day. "We face challenges together and we win together."
Life Financial Solutions are looking for smart, motivated, fun people to help them grow the company with their clients' best interests in mind.
"We are a people business, and our people are our most important asset. We want to work with like-minded people who have the same values, who enjoy working with others and who want to be of service to clients, potential clients, and each other. Building relationships is key."
The role:
An exciting position has become available for a full-time permanent and experienced Client Relationship Manager. The role also provides potential for progression as the company grows and develops.
With a team of 10 people this is an ideal opportunity to make your mark and cement yourself as an asset to the firm and to be an Integral part of the company's future growth.

The primary purpose of this role is to;
Administer and submit mortgage, general insurance, and protection applications on behalf of the Mortgage Adviser.
Act as a point of contact and dedicated support for the client.
Liaise and maintain a rapport with lenders, solicitors, and estate agents, whilst also challenging and troubleshooting where required.
Highlight good organisational skills and attention to detail, with particular focus and emphasis on compliance and our processes, whilst also gaining vital experience in the financial services industry.
As the client's advocate, holding our mortgage advisers, lenders, and solicitors accountable on delivering on our commitments to them.
Duties and Responsibilities:
Your duties and responsibilities will include but not be limited to:
Collecting and checking information and documentation provided by the client and submitting mortgage and protection applications on behalf of the mortgage adviser.
Liaising with the client and the lenders every step of the way to ensure mortgage offers are Issued as quickly and smoothly as possible.
Understanding and knowing your way around all compliance documents, such as ID, bank statements and income verification.
Inputting all cases onto our CRM system (Intelligent Office) and ensuring that all compliance is in line with up- to- date practice requirements.
Ensuring the building and maintaining of relationships to always deliver an excellent client experience.
Progressing applications through to completion.
Keeping up to date with ever-changing Lender's packaging criteria.
The Ideal Employee:
A positive motivated self-starter with a can-do attitude.
Has a minimum of 12 months previous experience in the Financial Services industry.
Someone with an excellent work ethic, who is excited to come to work to succeed.
A willingness to learn and develop.
A team player who will take the initiative to learn and ask for help when needed.
A self-starter who can overcome challenges and solve problems quickly and efficiently to achieve agreed outcomes in a time pressured environment.
Knowledge and expertise in using Intelligent Office would be advantageous.
Proficient in MS Word and Excel.
Excellent written and verbal communication skills.
Package Details
The successful candidate will receive a basic salary of up to £27,000 and a company benefits package.
Job type:

Permanent

Location: Borehamwood
Date posted:
Salary:

£24000 - £27000