Financial Adviser
Full-time
Birmingham, West Midlands
£50,000 – £55,000
Published 1 week ago
Job Description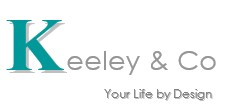 The purpose of this role is to competently provide full holistic financial advice to clients within compliant guidelines of both the Regulator and the Firm and achieve their financial goals. You will be their trusted Financial Advisor and play a lead role within the business.


A word from Keeley & Co:
Keeley & Co was established in 1928. We excel at what we do and are appreciative clients for life. We have a great business model with a small number of high-value clients paying annual fees in return for a high level of service – and we only work with clients we like. We continually push back the boundaries of good financial planning by incorporating Life Planning and Coaching into our business proposition.
We are a financially stable and secure company.
We only employ genuinely nice people so we have a great working atmosphere.
We will be supportive when you have difficulties, understand your family commitments, and be flexible when necessary. In return, we ask for loyalty, honesty and respect.


Duties and Responsibilities:
Manage a small portfolio of up to 50 high-net-worth clients, in concert with your Paraplanner and Administrator, with integrity, patience and understanding.
To know your clients, understand the personal life aspirations of each, analyse and evaluate clients' detailed financial circumstances, ensuring the client's wealth is managed to support their most profound life aspirations directly.
Be the ongoing point of contact for the client, hosting their annual review meetings and managing the accumulation, maintenance and/or decumulation of their wealth to achieve their life plan.
Carry out full financial modelling of clients' projected lifetime cash flow and wealth, tracking their journey from the outset until the end of their lives.
Continue the excellence and attention our clients expect, resulting in our permanent client waiting list from existing client referrals.
Nurture relationships with all senior and junior colleagues by providing ongoing mentoring.
Provide solutions using your toolkit of tax, legal and practical knowledge from cradle to grave, including investments, retirement planning, long-term care planning and inheritance tax planning.
Ensure ongoing and continuous professional development through attendance at seminars and webinars as approved or recommended by the firm.
Comply with the requirements of the FCA Principles, Rules and Statements of Principle and Code of Practice for Approved Persons and maintain a Statement of Professional Standing from an approved accredited body.
Assist clients to cascade wealth as appropriate down to younger family members, cultivating this relationship and providing ongoing seamless family advice.
Skills
2+ years of Financial Advising experience
Level 4 Diploma in Financial Planning – DipPFS or equivalent. (to be en route to chartered would be ideal, or at least working towards it.)
Familiarity with complex investment bonds, inheritance taxes, and trust calculations.
Investment management, long-term care and/or property SIPP expertise would be useful.
Cashflow modelling skills
Excellent organisation, communication, and numeracy skills, both written and oral.
Have high personal ethical standards and a passion for excellence.
The ability to prioritise tasks and remain calm under pressure.
Excellent accuracy and attention to detail.
Have a forward-looking, positive attitude and a sense of humour.
Salary & Benefits
The successful adviser will receive a basic salary of £50,000 - £55,000.
Other benefits include:
An annual bonus in December
Medical expenses insurance
24 days holiday + bank holidays, increasing to 29 days with years of service.
An opportunity to buy into the business in 2-5 years with other colleagues upon the retirement of the owner of the business.
You will receive full Administration and paraplanning support as paraplanners attend all client meetings alongside the adviser.
Job Information
Category
Financial Adviser
Benefits
Annual bonus, DIS, Income Protection, medical expenses insurance, 10% pension scheme, 24 days holiday + bank holidays, increasing with years of service, opportunity to buy into the business in the future, full admin and paraplanning support.
Created
Published 1 week ago
Consultant Information
Jade Ling
Jade@antonygeorge.com
443333078386